Zuckerberg vs Musk's
Zuckerberg Dismisses Musk's Cage Fight Idea as Non-Serious
Elon Musk isn't taking the cage fight proposal too seriously, according to Mark Zuckerberg. The CEO of Meta took to his Threads social media platform to share that he had extended a genuine offer for a bout to Musk, only for the SpaceX founder to offer various excuses in response.
This is the full message: pic.twitter.com/UzbKoIkFOc

— Elon Musk (@elonmusk) August 13, 2023
This all stems from Musk's earlier comment on his messaging platform X (formerly known as Twitter), where he hinted at being willing to engage in the cage fight as soon as Monday. The conversation between these tech moguls began back in June when they jokingly agreed to a fight, creating quite a stir in the media.
However, despite their playful banter and back-and-forth taunts, an actual fight date has yet to materialize, casting doubt on whether the showdown will ever actually happen.
Complicating matters was the launch of Threads, Meta's rival messaging app to X. Initially attracting over 100 million sign-ups within a week, Threads later experienced a decline in users, with X maintaining a more comfortable lead at around 350 million users.
Additionally, Musk has threatened legal action against Facebook, claiming the "unlawful misappropriation of Twitter's trade secrets." Meta has denied these allegations.
Recently, Zuckerberg proposed August 26th as the date for the anticipated cage match. Adding a new twist, Italy's culture minister suggested hosting the event as a charity spectacle in the country, even proposing an "ancient Rome theme."
However, Zuckerberg's latest post on Threads appears to indicate growing frustration. He wrote, "Elon won't confirm a date, then says he needs surgery, and now asks to do a practice round in my backyard instead.
If Elon ever gets serious about a real date and official event, he knows how to reach me. Otherwise, it's time to move on. I'm going to focus on competing with people who take the sport seriously."
Musk, on the other hand, seemed to recount a different version of events. He shared a text message exchange on X that he claimed was between him and Zuckerberg. In it, Musk suggests holding the fight in Zuckerberg's Octagon, the eight-sided ring used for cage fights, during his visit to Palo Alto, where Meta's headquarters are located.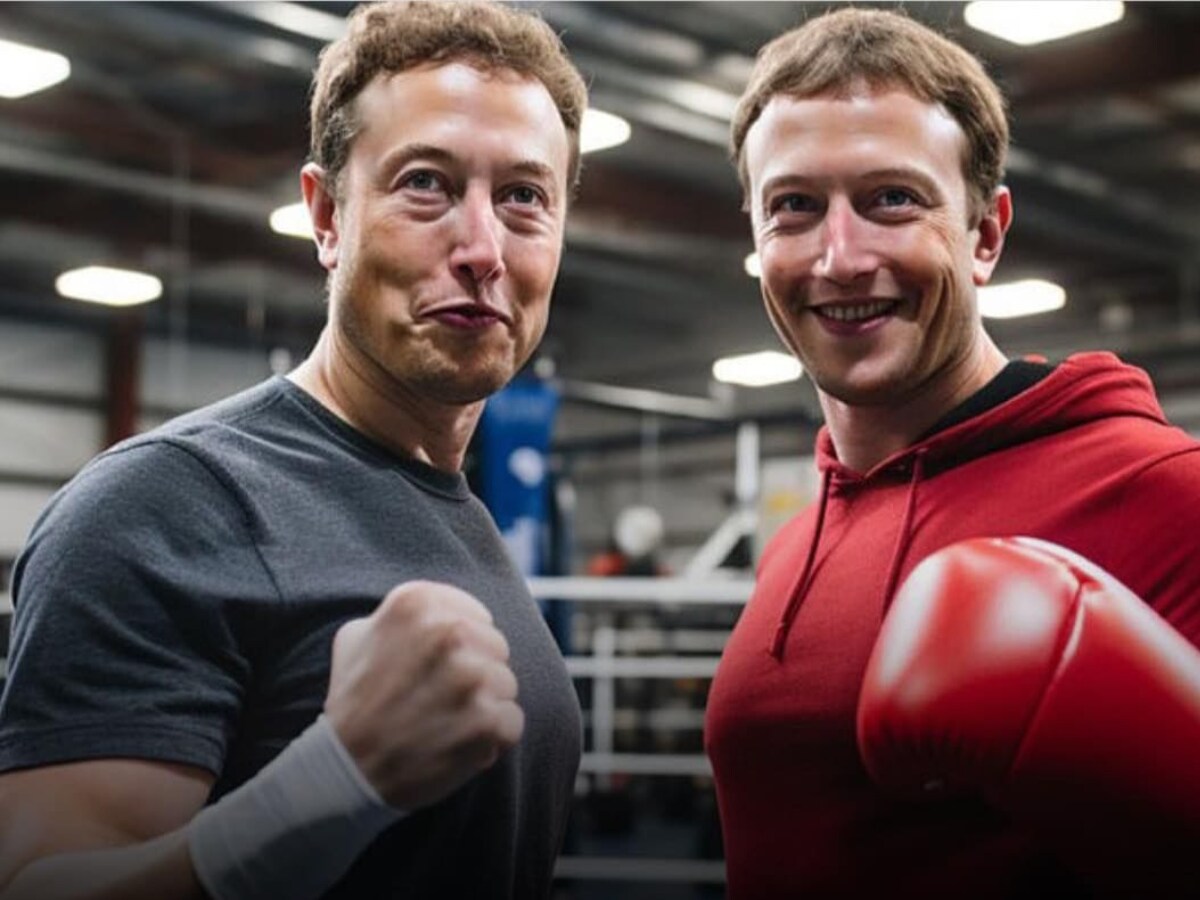 In a jesting tone, Musk noted, "While I think it is very unlikely, given our size difference, perhaps you are a modern-day Bruce Lee and will somehow win."
With Elon Musk, 52, and Mark Zuckerberg, 39, being prominent figures in the technology industry, their playful challenge has attracted widespread attention. What started as a lighthearted idea has grown into a saga of its own, though whether it will ultimately lead to an actual match remains uncertain."