Harry Maguire and James Ward-Prowse
West Ham agree £30m deals to sign Harry Maguire and James Ward-Prowse
West Ham United has successfully secured deals to bolster their squad with two prominent signings: Harry Maguire from Manchester United and James Ward-Prowse from Southampton. These acquisitions mark significant victories for David Moyes, the team's manager, who has been diligently working to reinforce his roster following Declan Rice's departure to Arsenal for a hefty £105 million.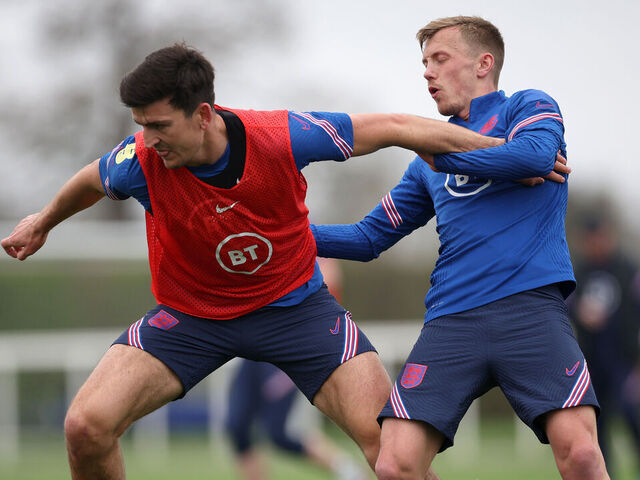 Following a deliberate pace after Rice's sale, West Ham has shown an uptick in their transfer activity this week. A substantial £32 million move is imminent for Ajax's talented midfielder, Edson Álvarez. Furthermore, the club is on the verge of adding another midfield asset by acquiring James Ward-Prowse for £30 million.
Moyes has also set his sights on enhancing the center-back position, persuading the club's board to make a move for Harry Maguire. West Ham has tentatively agreed upon a £30 million transfer fee for Maguire and is poised to initiate negotiations regarding personal terms with the seasoned defender.
Maguire, currently 30 years old, has seen a decline in his role under manager Erik ten Hag at Manchester United, losing his captaincy. A transfer has become crucial for him to safeguard his place in the England national team.
However, a potential obstacle in this pursuit is Maguire's existing contract until 2025, which came with a substantial salary boost owing to Manchester United's Champions League qualification. West Ham is diligently exploring avenues to ensure both clubs can manage any potential disparity in Maguire's wages.
The signings of Maguire and Ward-Prowse serve as a resounding endorsement of Moyes' vision, signaling strong support from the club's hierarchy. Tensions had arisen between Moyes and the newly appointed technical director, Tim Steidten, primarily concerning transfer targets. While Moyes has been advocating for proven talents within the Premier League, Steidten's focus has veered toward promising young talents across Europe.
The pursuit of Ward-Prowse faced a near-collapse last week when West Ham hesitated to exceed their £30 million valuation for the 28-year-old midfielder. Southampton had been holding out for a higher sum for their captain. Initially, a deal appeared unlikely.
However, West Ham reignited their interest in Ward-Prowse after a £30 million bid for Scott McTominay from Manchester United was turned down. The agreement with Ward-Prowse remains intact, driven by the player's desire to move, albeit with different payment terms.
West Ham's ambition extends to acquiring a left-winger, and they are actively pursuing a loan deal with a purchase option for Chelsea's left-back, Ian Maatsen. Furthermore, a striker may also find his way to the club's ranks, following the sale of Gianluca Scamacca to Atalanta.
These strategic moves underscore West Ham's proactive stance in the transfer market as they fortify their squad under the guidance of David Moyes.