"Transformers: Rise of the Beasts Unleashes Epic Action and Expands the Franchise's Mythology!"
"Transformers: Rise of the Beasts" is a 2023 American science fiction action film that belongs to the Transformers franchise and is based on Hasbro's Transformers toy line.
Serving as both a standalone sequel to "Bumblebee" (2018) and a prequel to "Transformers" (2007), the film was directed by Steven Caple Jr. and written by Joby Harold, Darnell Metayer, Josh Peters, Erich Hoeber, and Jon Hoeber. It features a talented cast including Anthony Ramos, Dominique Fishback, and notable voice talents such as Ron Perlman, Peter Dinklage, Michelle Yeoh, Liza Koshy, Michaela Jaé Rodriguez, Pete Davidson, Colman Domingo, Cristo Fernández, Tongayi Chirisa, and returning franchise regulars Peter Cullen, John DiMaggio, and David Sobolov.
The decision to create "Transformers: Rise of the Beasts" came after the critical and commercial success of "Bumblebee," and Paramount Pictures and Hasbro announced the sequel in early 2019. Steven Caple Jr. was brought on as the director in November 2020. The lead human roles were filled by Anthony Ramos and Dominique Fishback, and additional details about the film were unveiled in a virtual event hosted by Paramount in the summer of 2021. Michael Bay, who directed the first five live-action Transformers films and produced "Bumblebee," returns as a producer for this installment.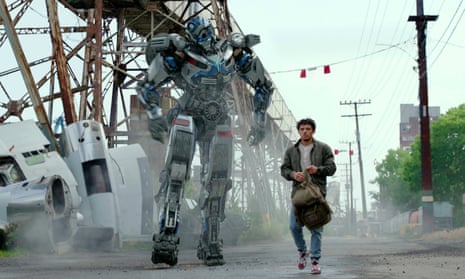 Principal photography for "Transformers: Rise of the Beasts" took place from June to October 2021 in various locations including Los Angeles, Peru, Montreal, and New York City. The film had its premiere at Marina Bay Sands in Singapore on May 27, 2023, and it is set to be released theatrically in the United States on June 9, 2023, by Paramount Pictures.
Upon release, the film received mixed reviews from critics. While some praised it as an improvement over the previous four installments, others expressed disappointment with the third act. However, it is important to note that individual opinions may vary.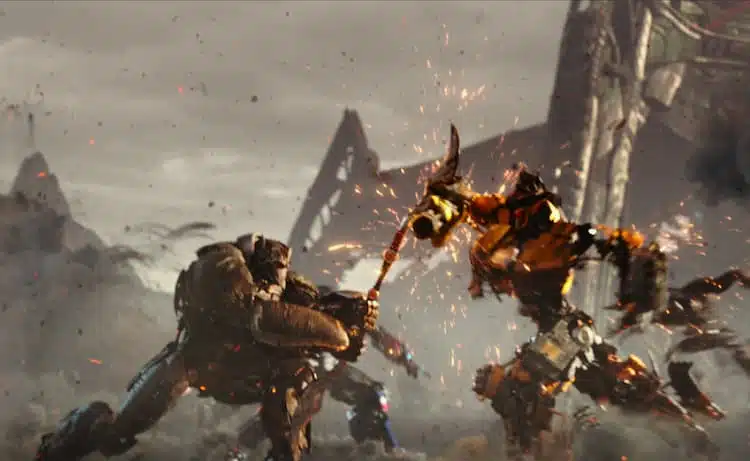 Overall, "Transformers: Rise of the Beasts" continues the legacy of the Transformers franchise, expanding the universe with new characters, a compelling storyline influenced by the Beast Wars storyline, and a talented cast and crew working to bring the iconic Transformers to life on the big screen once again.