Taylor Swift
Taylor Swift reveals '1989 (Taylor's Version)' as her next drop
Taylor Swift wrapped up her highly anticipated and emotionally charged "Eras Tour" with a resounding crescendo at Los Angeles's grand SoFi Stadium on a Wednesday evening, leaving her devoted Swifties in awe and anticipation.
In a moment that had been sparking fevered speculation among her fans for weeks, Taylor Swift graced the stage with an air of excitement, enthralling the audience with an unexpected segment of surprise songs. Among these was the euphoric tune "New Romantics," a deluxe gem nestled within her iconic 2014 album "1989."
With palpable enthusiasm, Taylor took a brief pause to share her heartfelt appreciation for the unwavering support of her fans throughout her journey of re-recording her first six albums. Video snippets capturing this touching moment flooded social media platforms, showcasing Taylor's genuine connection with her audience.
Then, a collective gasp of delight resonated through the stadium as the colossal video screen unveiled the enchanting artwork of "1989 (Taylor's Version)." This electrifying revelation set hearts racing and pulses pounding as the October release date was officially confirmed.
In the aftermath of the exhilarating concert, Taylor took to Instagram to share her own elation, penning, "Surprise!! 1989 (Taylor's Version) is on its way to you." Her words carried an unmistakable undertone of excitement as she reflected on the profound impact that the original "1989" album had on her life.
Each release of "Taylor's Version" has been a treasure trove of surprises, replete with previously unreleased tracks lovingly coined "from the vault." In a fervent confession, Taylor disclosed that this rendition of "1989" holds a special place in her heart, labeling it as her "most favorite re-record" to date. She marveled at the untamed brilliance of the "5 From The Vault" tracks, asserting that their exclusion from the original album was something she couldn't fathom.
"1989" is undoubtedly a crown jewel in Taylor Swift's musical tapestry, marking a pivotal shift from her country-pop roots to a triumphant embrace of full-fledged pop melodies. The album resonates with chart-topping hits like "Shake it Off," "Bad Blood," and "Blank Space." Its enduring impact was underscored by an impressive haul of 10 Grammy nominations, with Taylor clinching three prestigious trophies including Album Of The Year.
The seeds of Taylor's re-recording journey were planted in 2019, stemming from her determination to reclaim ownership of her music after her master recordings were sold by her former label.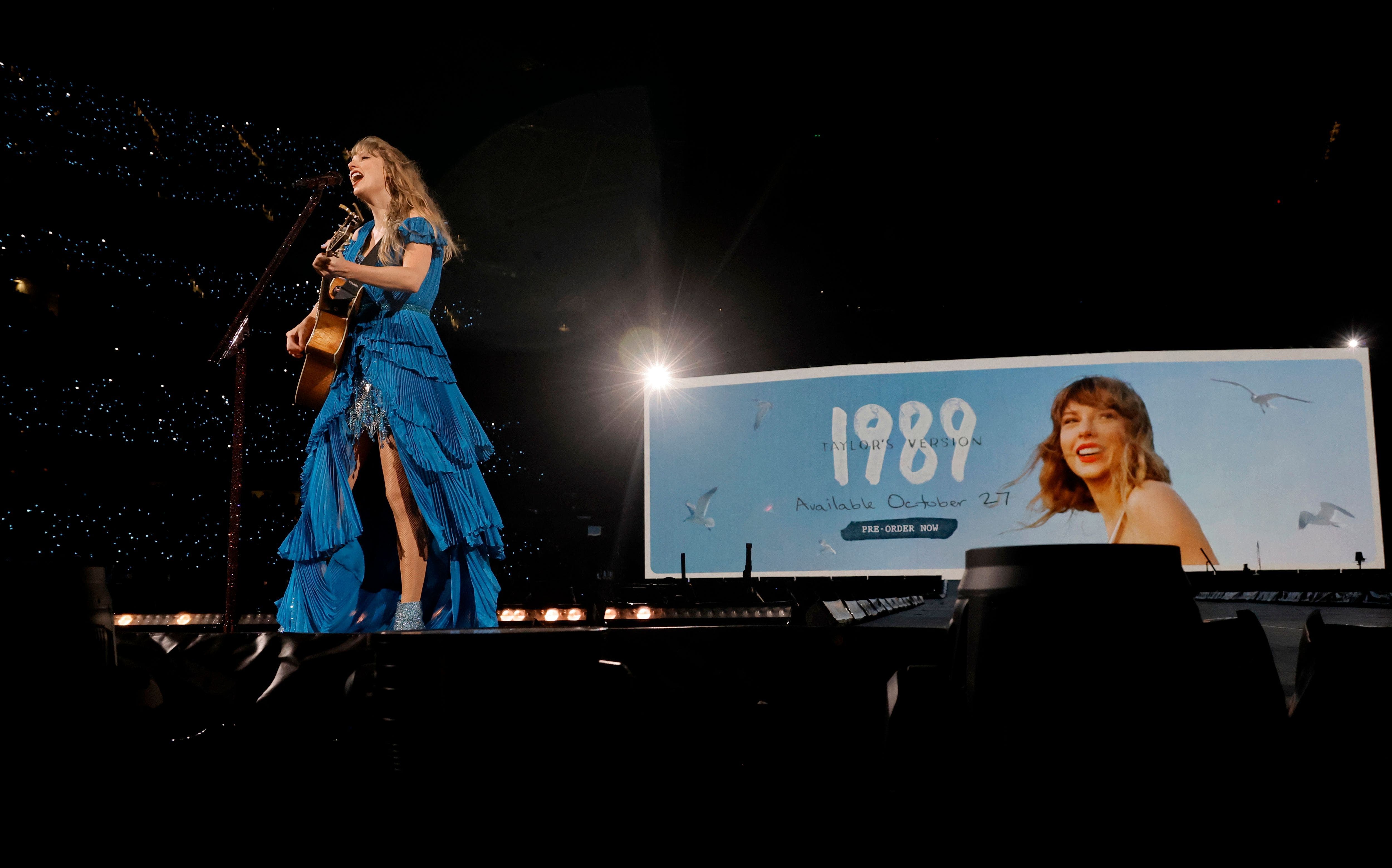 The saga of "Taylor's Version" has since unfolded, enchanting fans with revitalized renditions of "Red," "Speak Now," and "Fearless." Beyond the imminent release of "1989 (Taylor's Version)," the roadmap promises further treats with the potential reimagining of "Reputation" and her eponymous debut album "Taylor Swift."
As Taylor's "Eras Tour" prepares to unfurl its international leg, commencing in Mexico City on the eve of August 24, the exhilarating countdown to "1989 (Taylor's Version)" continues. Mark your calendars for the symphony of emotions slated to grace our ears on the auspicious date of October 27.