Renaissance: A Film by Beyoncé
Renaissance: A Film by Beyoncé' Is Heading to Theaters
Coming to theaters this December, this upcoming film promises to capture the remarkable journey of a beloved singer's 56-date Renaissance world tour.
Beyoncé, a trailblazer in the music industry, has always managed to narrate her place in pop culture more effectively than any historian ever could.
In 2018, when she made history as the first Black woman to headline Coachella, she immortalized the moment in the acclaimed documentary "Homecoming: A Film by Beyoncé." That was just the beginning of her storytelling.
After the closing performance of her 56-date Renaissance world tour in Kansas City, Missouri, Beyoncé surprised her fans by unveiling the official trailer for her new documentary concert film, scheduled to hit theaters this December.
In the captivating two-minute clip, Beyoncé candidly shares, "When I am performing, I am nothing but free. The goal for this tour was to create a place where everyone is free, and no one is judged. Start over, start fresh, create the new — that's what the Renaissance is about."
"Renaissance: A Film by Beyoncé" will take viewers behind the scenes of Beyoncé's extraordinary 86-date tour, which kicked off earlier this year in Stockholm, Sweden.
The film's synopsis reads, "It's an exploration of Beyoncé's intention, her relentless work ethic, her involvement in every aspect of the production, her boundless creativity, and her unwavering commitment to creating a lasting legacy and honing her craft.
The RENAISSANCE WORLD TOUR received unparalleled acclaim, offering more than 2.7 million fans a sanctuary of freedom and shared joy."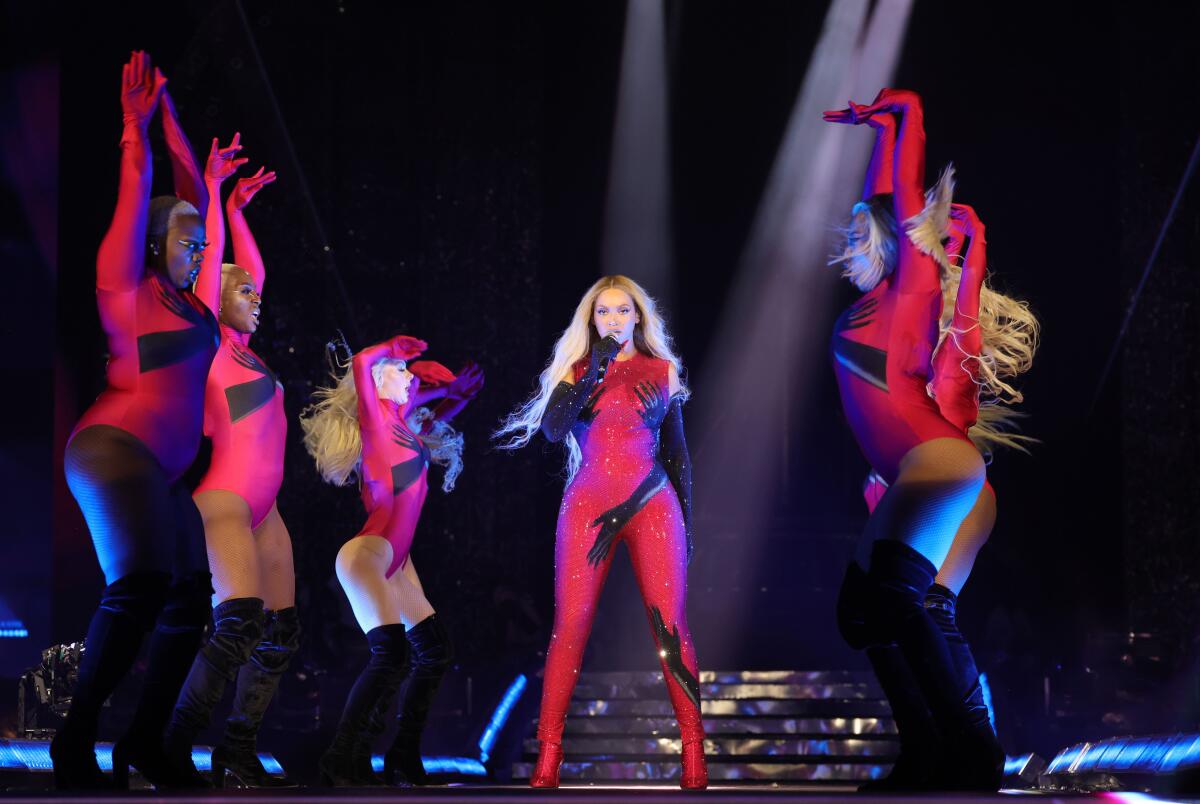 In Beyoncé's own words, "I feel liberated. I've transitioned into a new version of myself." The preview teases glimpses of those liberating moments from her stadium show that have captivated social media for the past five months — from her heartfelt homage to ballroom culture to the enchanting performances featuring her own daughter, Blue Ivy Carter, by her side. Beyoncé adds, "At any moment, they can close their eyes and transport themselves right back there, carrying that magic with them."
Don't miss the chance to witness this cinematic masterpiece. Tickets for "Renaissance: A Film by Beyoncé" are available now, and the film will grace the screens of multiple theaters across North America.