Prince William & Eric Adams
Prince William Snub by New York Mayor Eric Adams
The Prince of Wales had planned to meet with the mayor during his recent visit to New York City. However, instead, he opted for a warm reception from FDNY Commissioner Laura Kavanagh at a firehouse in Lower Manhattan.
Mayor Eric Adams had initially scheduled an appearance with Prince William on Tuesday afternoon, only to cancel it just 30 minutes later. This last-minute change disappointed New Yorkers who had hurriedly gathered in anticipation of witnessing Adams and the heir apparent cross paths.
While the majority of the crowd outside the Lower Manhattan firehouse had hoped to catch a glimpse of the Prince of Wales, a substantial crowd and several British press members had assembled on the section of Liberty Street that had been closed off for William's visit.
Despite Hizzoner's absence, FDNY Commissioner Laura Kavanagh was on hand to welcome the prince at the firehouse, which is conveniently situated across the street from the 9/11 Memorial.
Prince William's visit to New York City coincided with the United Nations General Assembly and Climate Week. As part of his itinerary, he had already paid a visit to a project focused on oyster reef restoration on Governors Island.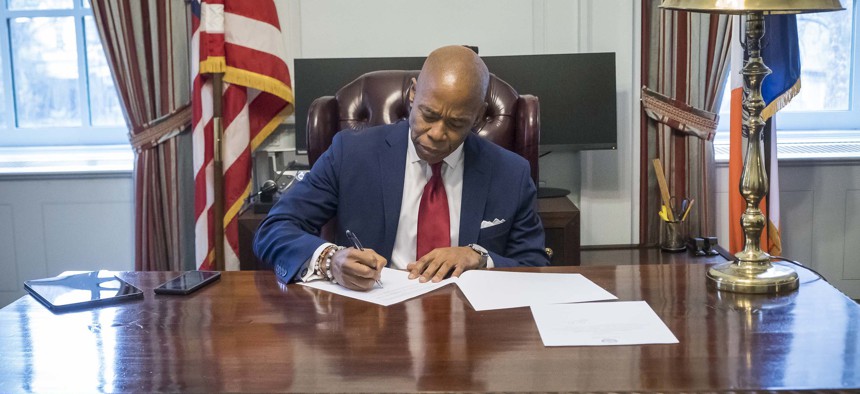 Representatives for Mayor Adams did not promptly respond to inquiries regarding the abrupt scheduling and subsequent cancellation of his appearance alongside Prince William.
Perhaps it's not a significant loss; if we were to choose a royal companion for Adams, many would likely favor watching him interact with Prince Harry.