Prince Harry Embraces in Tokyo
Prince Harry Embraces Sports as a Pathway to Healing in Tokyo, Preceding Charitable Polo Match
Prince Harry has embarked on an invigorating journey across Asia, commencing his visit with a meaningful stopover in Tokyo.
The Duke of Sussex made a notable appearance in the vibrant capital of Japan on a Wednesday, gracing the ISPS Sports Values Summit-Special Edition with his presence. Joining him at the event was his close friend and fellow polo enthusiast, Ignacio "Nacho" Figueras.
During the summit, which focused on the profound impact of sports, community, and philanthropy, Prince Harry, 38, and Figueras, 46, actively engaged in discussions. Reflecting on the significance of sports, Harry conveyed through his charity Sentebale, "I've always believed that sports serve as a pathway to healing – not only for the body and mind, but also for the world at large. Engaging in sports nurtures dreams and fosters a sense of belonging."
He further emphasized the vital role of unity in both triumph and defeat, drawing parallels between the camaraderie experienced in sports and the principles of philanthropy. As the visionary behind the Invictus Games, which is poised to make its mark in Germany next month, Harry underscored how shared missions, dedication, partnership, and tenacity can transform the seemingly insurmountable into reality.
"Contributing back to society demands these very attributes, and each of us has the potential to form or become part of a team dedicated to this cause."
In an uplifting encounter, Prince Harry had the pleasure of meeting the esteemed Stellenbosch University Choir, renowned as South Africa's oldest choir. In a heartwarming video shared by the university on social media, Harry showered them with encouragement to perpetuate their message of love.
The Duke's characteristic sense of humor shone through when a voice off-camera hailed him as "humble" and "an icon." Harry's quick-witted response, "Well, you are fabulous," evoked cheerful laughter from the choir members, culminating in an affectionate hug shared between the two.
That moment Prince Harry meets the Stellenbosch University Choir and confesses to be a big fan🙌✨🎉
🤗..it's the group hug at the end for us pic.twitter.com/8vcmrw16CP

— Stellenbosch University (@StellenboschUni) August 9, 2023
A lighthearted exchange ensued as the man playfully remarked, "I'll definitely add that to my resumé."
In a spirited moment, Prince Harry suggested a group hug, leading the choir in an exuberant countdown that culminated in a resounding, harmonious chant of "South Africa!"
News of Prince Harry's participation in this insightful panel discussion had been revealed earlier in July, coinciding with the announcement of his upcoming appearance at the 2023 Sentebale ISPS Handa Polo Cup in Singapore, set to unfold on August 12th.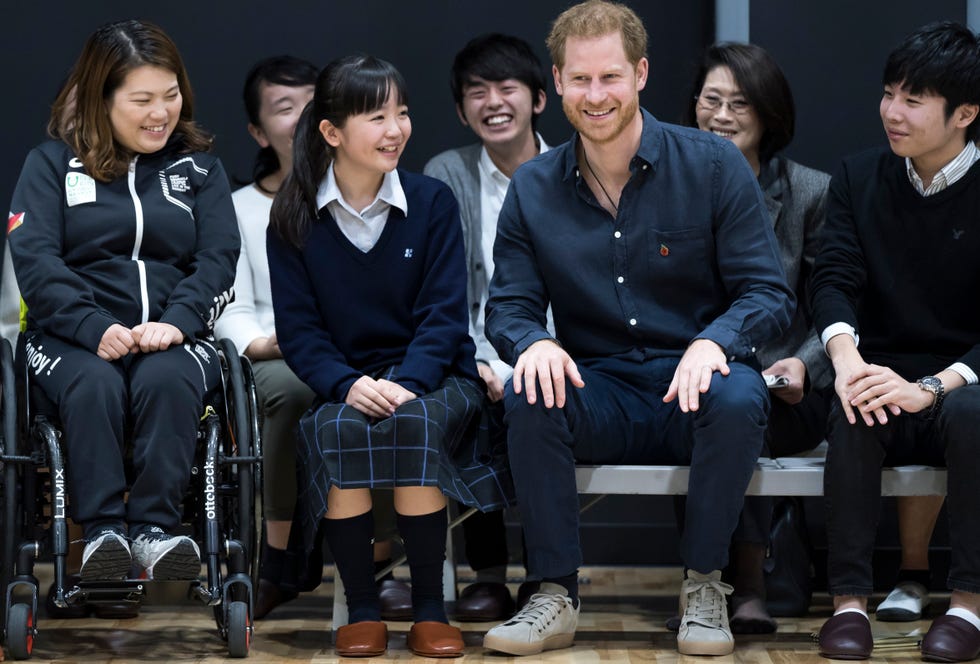 This continuation of his philanthropic and sporting endeavors reflects Harry's unwavering commitment to making a positive impact on the world.