Nigerian chef Hilda Baci break the Guinness World Record for Cooking
Hilda Baci, a 27-year-old chef from Nigeria, has recently made history by breaking the Guinness World Record for the longest individual cooking session. She cooked continuously for an astonishing 96 hours, surpassing the previous record of 87 hours and 45 minutes held by Indian chef Lata Tondon since 2019.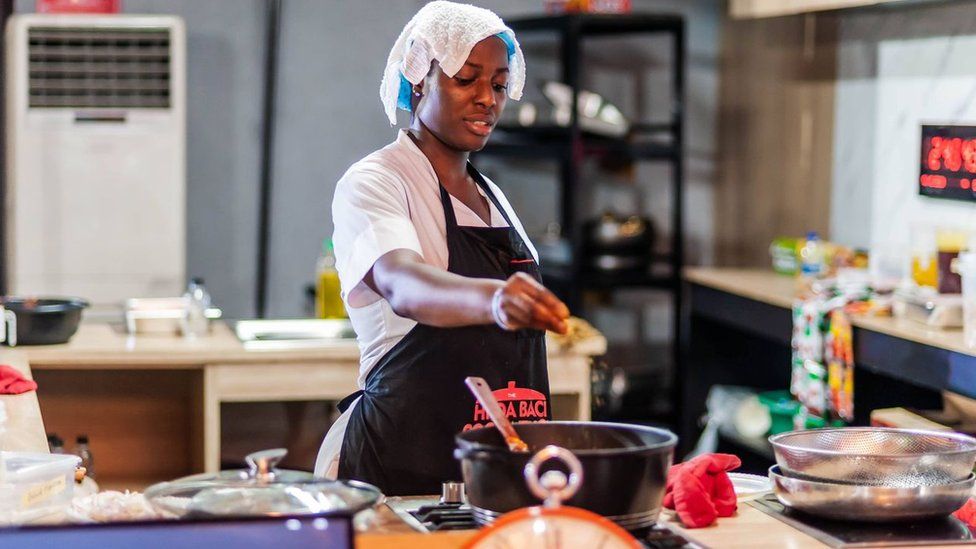 Beginning her remarkable culinary feat on May 11 at Amore Gardens in Lagos, Nigeria, Baci showcased her talent by preparing a diverse range of Nigerian dishes, including jollof rice, egusi soup, and fufu. In addition, she delighted the taste buds of onlookers by cooking various international dishes such as pizza and lasagna.
Baci's impressive accomplishment was made possible with the support of a dedicated team of volunteers who assisted her with cooking, cleaning, and attending to her basic needs. The Nigerian government and the public also extended their encouragement, underscoring the significance of her achievement.
Beyond the personal goal of breaking the record, Baci aimed to promote Nigerian cuisine and inspire other young individuals to pursue their dreams. Proudly representing her Nigerian heritage, she expressed her excitement in showcasing the country's culinary prowess to the world.
In an interview with BBC News, Baci expressed her overwhelming gratitude for the support she received from the Nigerian people. Although she never anticipated surpassing the world record, her unwavering determination propelled her forward. She stated, "I wanted to demonstrate the potential of Nigerians to achieve remarkable feats. Moreover, I aimed to highlight the deliciousness of Nigerian cuisine and introduce it to a broader audience."
Baci's remarkable accomplishment has garnered widespread acclaim from Nigerians and people across the globe. She has been hailed as a national hero and a source of inspiration for young individuals worldwide.
Her story serves as a powerful reminder that with unwavering determination, hard work, and perseverance, anything is achievable. Baci's journey inspires us all to pursue our dreams relentlessly and reinforces the notion that greatness knows no bounds.