Meghan Markle's Suits on Netflix
Meghan Markle's Suits on Netflix Breaks Another Record, Proving She Is the Most Popular Among the Royal Family
Meghan Markle's past role in the legal drama series "Suits" continues to make waves on the streaming platform Netflix, affirming her status as one of the royal family's most beloved members.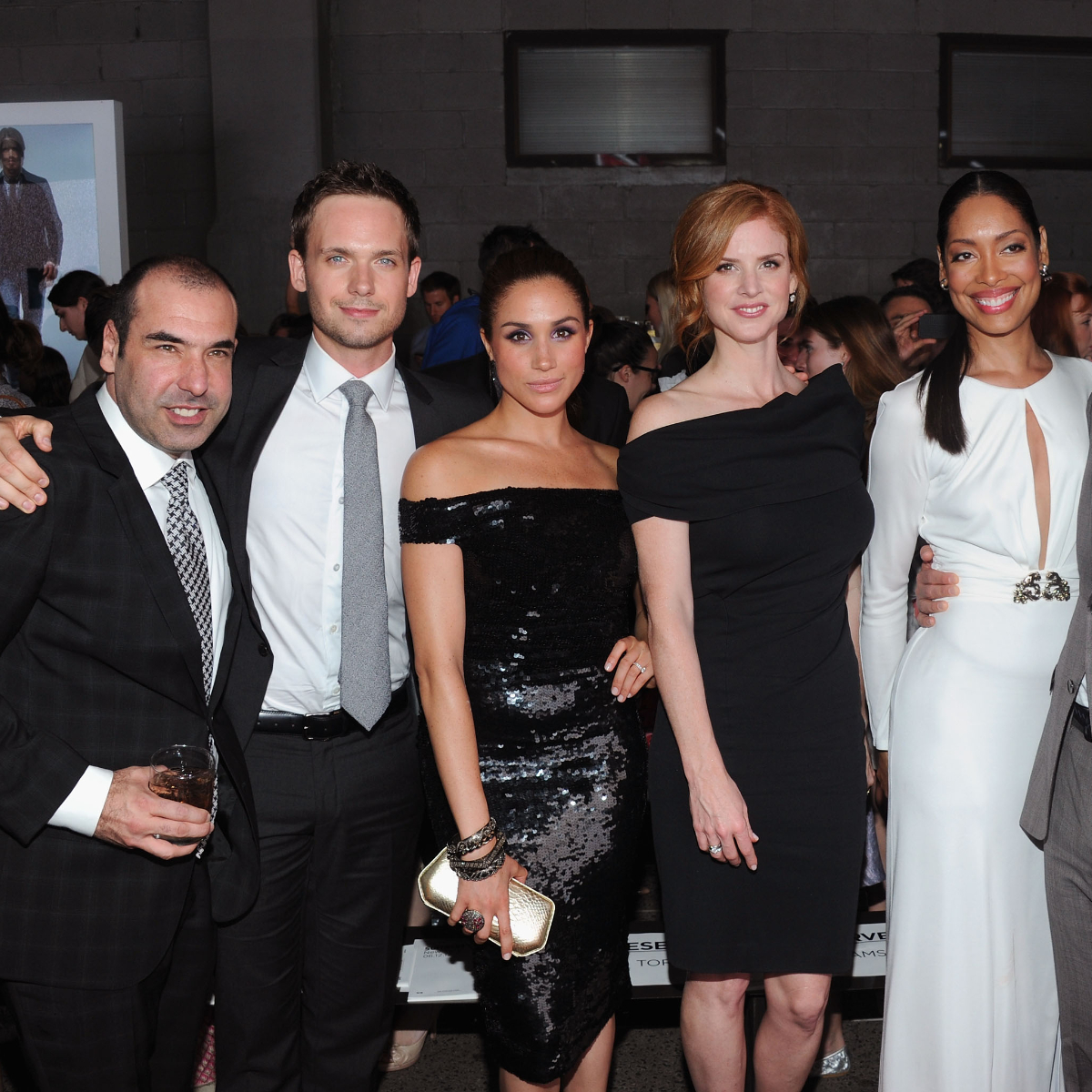 According to Nielsen, during the week of June 26 to July 2, the show achieved a remarkable milestone, accumulating a staggering 3.14 billion minutes of streaming time, surpassing the previous record set by "Manifest" in 2021, with 2.49 billion minutes.
Playing the character Rachel Zane for seven seasons, Meghan Markle's popularity undoubtedly contributed to the recent success of "Suits" on Netflix. Rachel Zane's portrayal as a strong, independent woman breaking barriers in the male-dominated legal world resonated with viewers, especially young women, making "Suits" one of television's most popular shows.
These accomplishments further emphasize Meghan Markle's ongoing popularity. Her and Prince Harry's documentary, "Harry & Meghan" achieved the distinction of being Netflix's biggest documentary debut. With their upcoming docuseries "Heart of Invictus" on the horizon, their popularity is only expected to rise.
Meghan Markle's impact on "Suits" was undeniable, infusing the show with a fresh perspective, and her character Rachel Zane became an inspiring role model for many. Her departure from the show was indeed a significant loss, as acknowledged by the show's creators who expressed gratitude for her valuable contributions.
Since its addition to Netflix in June 2023, "Suits" has continued to soar, amassing over 3 billion minutes of streaming time. The show's universal appeal owes much to the combination of Meghan Markle's star power, its empowering female characters, and compelling storylines.
The show's undeniable triumph can be attributed to several factors, including Meghan Markle's enduring appeal, the presence of strong female characters, and the captivating narrative it presents. "Suits" undoubtedly shines as a resounding success on Netflix.