Apple's 'Wonderlust' Event: iPhone 15
Key Highlights from Apple's 'Wonderlust' Event: Introducing the iPhone 15
Amidst much anticipation and excitement, Apple, during its "wonderlust" event held on Tuesday, revealed the latest additions to its product lineup, headlined by the iPhone 15. This gathering served as a platform for Apple to confirm a series of speculations and introduce significant innovations that promise to reshape user experiences.
One of the most noteworthy revelations was the shift from Apple's proprietary Lightning charging cable to the widely used USB-C for the iPhone 15. This change, after 11 years of consistency, aims to simplify the charging process across various devices and brands. It aligns with Apple's broader strategy to encourage users to upgrade their iPhones, especially as recent sales have witnessed a slight decline.
Here are the key highlights from Apple's Tuesday event:
Introducing the iPhone 15:
Apple introduced its next-generation entry-level iPhone 15 models, featuring an expanded "Dynamic Island" interface that houses alerts, notifications, and various controls, replacing the traditional notch. This feature, previously exclusive to the iPhone 14 Pro, enhances user interaction.
The iPhone 15 boasts updated image stabilization for photography and videography, a 2x optimization, and improved portrait mode with richer colors and superior low-light performance. The Pro models take these camera enhancements even further, with a cutting-edge 48-megapixel main camera sporting a larger sensor than the iPhone 15.
Under the hood, the iPhone 15 runs on the A16 bionic processor, the same chip powering the iPhone 14 Pro, with a neural engine capable of handling advanced tasks like live voicemail transcriptions on the device.
Moreover, the iPhone 15 incorporates an Ultra-Wideband chip, enabling seamless connections with nearby devices. This feature facilitates easier location sharing in crowded settings and supports upcoming iOS 17 features.
The iPhone 15 comes in a range of vibrant colors (white, black, pink, green, and yellow) and two sizes: a 6.1-inch screen for the iPhone 15 and a larger 6.7-inch display for the iPhone 15 Pro.
The starting price for the iPhone 15 is $799, while the iPhone 15 Pro begins at $999. Pre-orders for these models will commence this Friday, with in-store availability next week.
Switch to USB-C Charging:
The most significant change accompanying the iPhone 15 release is the transition to USB-C charging, replacing the long-standing Lightning cable. This shift will allow users to utilize the same USB-C chargers for their iPhones, iPads, and Mac computers, eliminating the hassle of searching for the right charger.
In the case of the iPhone 15 Pro, Apple has introduced a dedicated USB-C controller, promising transfer speeds up to 20 times faster than USB-2 technology.
Next-Generation Apple Watches: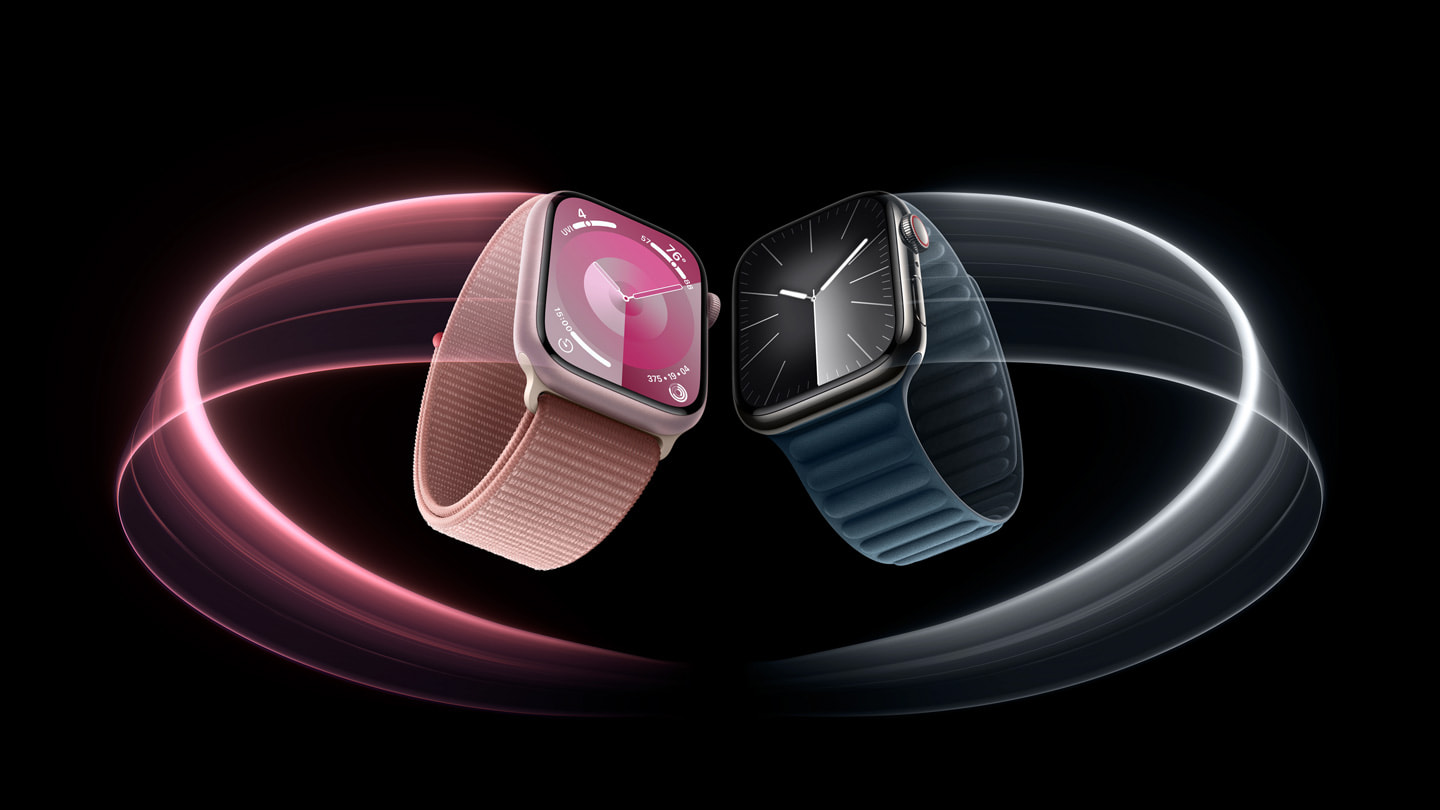 Apple kicked off the event with the introduction of the Apple Watch Series 9, featuring Apple's in-house silicon chip and ultrawideband connectivity.
This updated Apple Watch empowers users to log health data using voice commands, share contact information through a "name drop" feature by touching another Apple Watch, and automatically brighten the display by raising their wrist. It will be available in a range of colors including pink, navy, red, gold, silver, and graphite.
Additionally, Apple showcased the second iteration of its rugged Ultra smartwatch line, equipped with the upgraded S9 custom chip and a new UWB chip. It boasts an enhanced display with more intensive tracking capabilities.
The Apple Watch Series 9 starts at $399, while the Ultra is priced at $799. Both models are open for orders today and will be available on September 22.
Hand Gestures:
Apple's commitment to enhancing user experiences extends to the introduction of a new gesture control called "Double Tap" on the Apple Watch Series 9. Users can tap their index finger and thumb together twice to answer or end calls, control music playback, or snooze alarms. This gesture can also navigate widgets, akin to using the digital crown.
The Apple Watch Ultra will also incorporate the Double Tap feature. It's enabled by an advanced neural engine that processes sensor data and leverages machine learning. Users can look forward to experiencing this intuitive gesture control starting next month.
Apple envisions that "Double Tap" will become an indispensable part of users' daily routines.
The Future of Hand Gestures:
Furthermore, Apple hinted at the role of hand gestures in controlling the upcoming Vision Pro mixed reality headset, set to launch next year. The same hand tap gesture will likely play a pivotal role in navigating this groundbreaking technology.
In conclusion, Apple's "wonderlust" event unveiled a host of innovations, including the iPhone 15 and a shift to USB-C charging, promising enhanced user experiences and greater convenience.
With the iPhone 15 models now on the horizon and Apple's continued commitment to pushing boundaries in technology, the future holds exciting prospects for Apple enthusiasts worldwide.