Juventus
Juventus Agree to Be Excluded from Europe Next Season
Reports indicate that Juventus has reached an agreement with UEFA to voluntarily exclude themselves from European competition for the upcoming season. Despite finishing seventh in Serie A last season, which would have secured them a spot in the Europa Conference League, the club has been sanctioned by UEFA for violating financial fair play regulations.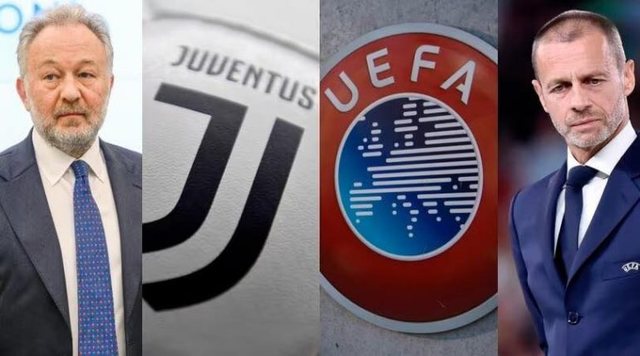 The agreement between Juventus and UEFA is expected to apply only for one season. Consequently, the Bianconeri will have the opportunity to make a comeback to European competition in the 2024-25 season, on the condition that they adhere to UEFA's financial fair play requirements.
This exclusion from European competition represents a significant setback for Juventus, a club that has been a regular participant in the Champions League and has claimed the trophy twice. Naturally, their fans will be disheartened by the absence of European football next season.
Nonetheless, the agreement with UEFA could be viewed as a positive step for Juventus, demonstrating their commitment to complying with financial fair play rules. Moreover, it may assist them in evading further penalties in the future.
Juventus are reportedly out of the 2023-24 UEFA Conference League after reaching agreement with UEFA over their Capital Gains Case, according to @CorSport.

Juventus will be eligible for all UEFA competitions in '24-25. pic.twitter.com/yETlGuSn3E

— CBS Sports Golazo ⚽️ (@CBSSportsGolazo) July 9, 2023
Juventus is not the only club to have faced UEFA sanctions for financial fair play breaches. Manchester City and Paris Saint-Germain have also been fined and subjected to restrictions on transfer spending and wages.
The financial fair play rules were introduced to prevent clubs from spending beyond their means, fostering a more balanced playing field in European football while preventing excessive debt.
These regulations have sparked controversy, with some clubs asserting that they are overly stringent. Nevertheless, UEFA has defended the rules, contending that they are crucial for safeguarding the long-term stability of European football.
Juventus' exclusion from European competition serves as a reminder that financial fair play rules carry genuine consequences for clubs that violate them.
It will be intriguing to observe how Juventus performs in Serie A next season without the distraction of European football. The club possesses a talented and youthful squad and will strive to challenge for the title. However, they must exercise greater financial discipline to avert future sanctions from UEFA.