Invincible Season 2
Invincible Season 2 Trailer Unveils Star-Studded Voice Cast and Multiverse Plot
Amazon Studios has recently unveiled the long-awaited trailer for Invincible season 2, along with an exciting release date of November 3, 2023. Fans have been eagerly anticipating the next installment of the hit animated series, which originally premiered in April 2021, making it a significant two and a half years between seasons.
Various factors contributed to the extended wait for season 2. Firstly, like many productions, the ongoing pandemic may have caused delays and disruptions to the animation process. Additionally, creator Robert Kirkman faced legal issues with an alleged Invincible co-creator, which could have affected the show's development timeline. Moreover, the intricate nature of animation itself demands considerable time and effort.
The newly released trailer primarily highlights the impressive voice cast, which already includes stars like Steven Yeun, JK Simons, Sandra Oh, and Gillian Jacobs.
Building on the original cast, the second season introduces an array of talented newcomers, such as Sterling K. Brown, Rob Delaney, Calista Flockhart, Phil LaMarr, Luke MacFarlane, Tatiana Maslany, Scott McNairy, Jay Pharoah, Ella Purnell, Tim Robinson, Ben Schwartz, Rhea Seehorn, Lea Thompson, Paul F. Tompkins, Shantel VanSanten, and the iconic Peter Cullen, known for voicing Optimus Prime.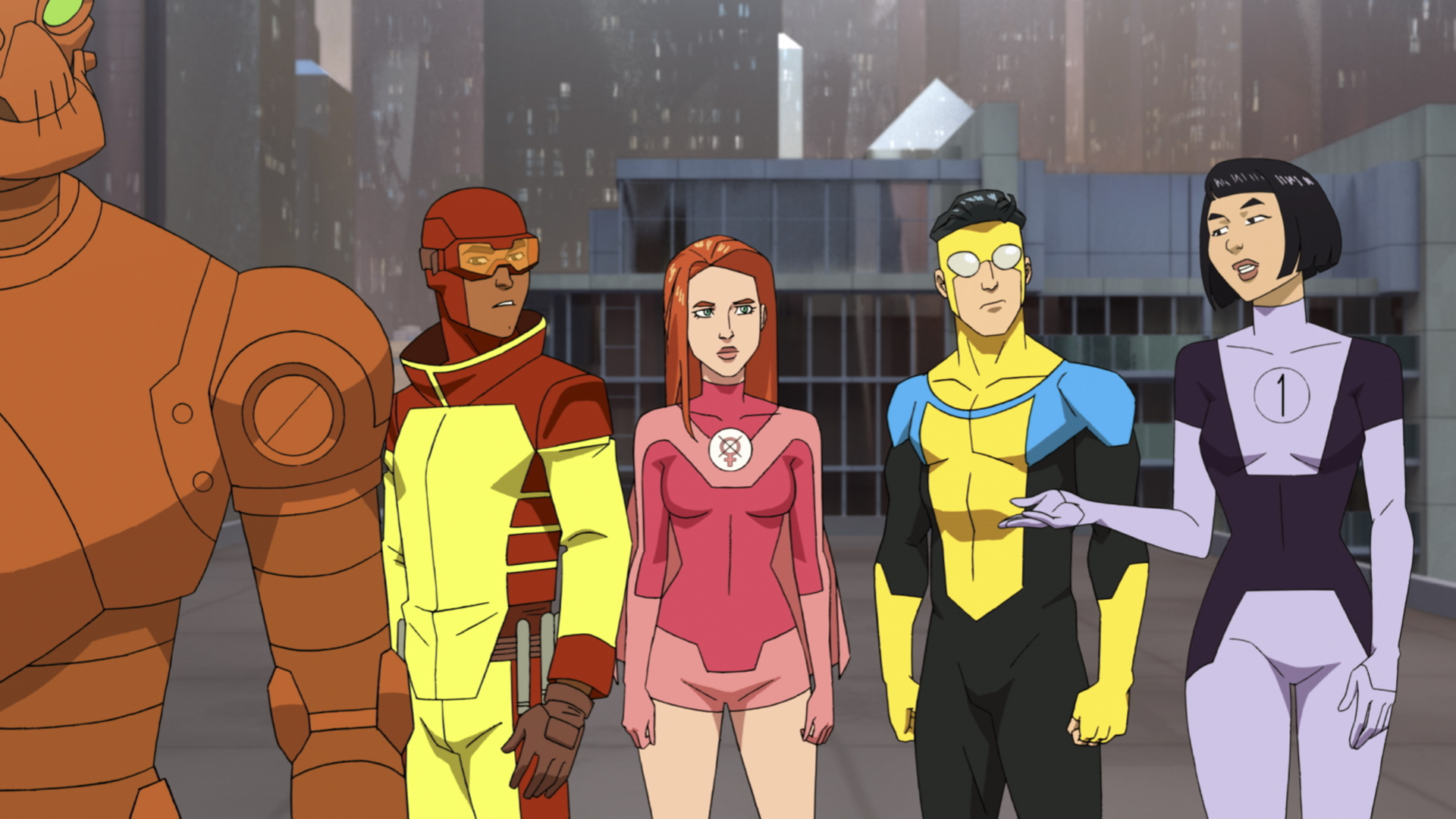 While the trailer does not divulge many plot details, it does tease that the focus of season 2 will be on the multiverse, a storyline that stays true to the source material. Fans are excited about this fresh direction, especially as it reportedly handles the concept better than some recent Marvel Cinematic Universe offerings.
If you haven't yet watched Invincible season 1, I strongly recommend doing so before November 3. The show has garnered high praise for its gripping plot, intense action, and compelling characters. Although it shares some similarities with The Boys in its mature and graphic portrayal of superheroes, Invincible stands out with its unique storytelling and distinct narrative.
As the anticipation for season 2 builds, make sure to catch up on the thrilling adventures of Invincible and prepare for another incredible season, finally arriving after a long and patient wait.