Harry and Meghan are evicted by King Charles to make room for Prince Andrew, his disgraced brother.
Kindly Share this Post
Buckingham Palace has reportedly issued an eviction notice to Harry and Meghan, according to the Sun newspaper.
According to report such discussions would be a personal family affair and that Buckingham Palace has not reacted.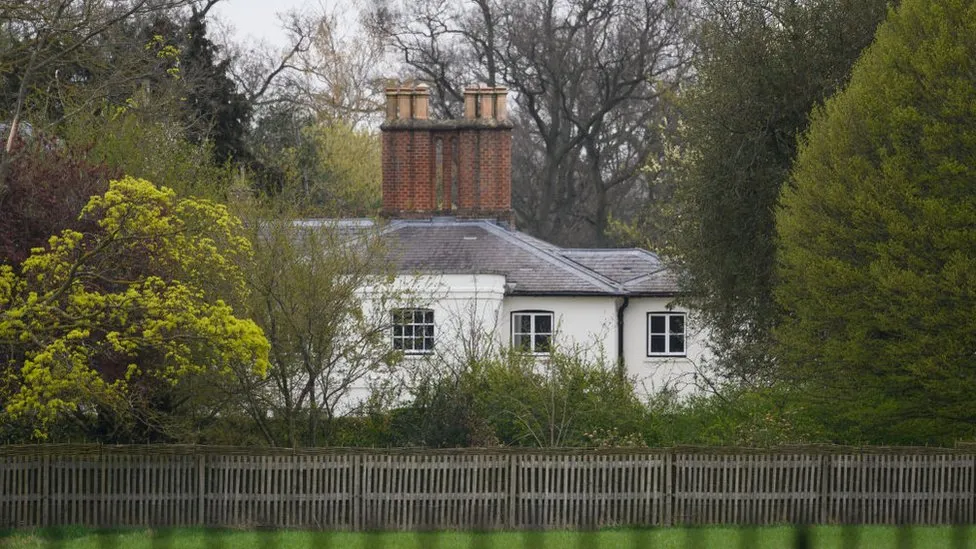 The late Queen gave the royal couple Frogmore Cottage, a Grade-II listed 10-bedroom home in the grounds of Windsor Castle in Berkshire.
The Crown Estate-owned property underwent renovations in 2018–19 at an estimated cost of £2.4 million. Prince Harry fully reimbursed the Sovereign Grant, which had earlier been used to defray the costs.
After giving up their lives as working royals in 2020, the duke and duchess now reside in California with their two children, Archie and Lilibet.
They kept the cottage and continued to live there in the UK, where they also celebrated their daughter's first birthday the previous year.
Days after Harry released his bombshell book, Spare, Buckingham Palace reportedly forced the pair to leave the grounds in January.
The second son of the late Queen, The Duke of York, resides close at the 31-bedroom Royal Lodge in Windsor Great Park, Berkshire.
Following a contentious Newsnight interview concerning claims that he had sexually assaulted Virginia Giuffre, Andrew resigned from his position as a working royal in 2019.
He paid an undisclosed sum in February 2022 to resolve the civil sexual assault claim Ms. Giuffre had filed against him in the US.
He has consistently refuted the charges.
Recent rumor suggested that the King was planning to reduce Andrew's annual payment, which may prevent him from paying for the upkeep of his house.
According to a source cited by the Sun, he is reportedly refusing to accept the offer of the smaller property.