Former President Zuma
Former President Zuma of South Africa Released from Prison Just One Hour After Return
Former South African President Jacob Zuma Returns to Prison, Only to Find Swift Freedom
In a poignant turn of events, former President Jacob Zuma of South Africa, 81 years of age, stepped back into the confinement of prison on Friday. This move came as a response to a judicial verdict deeming his prior release on medical grounds as illegitimate.
However, the tight embrace of incarceration lasted merely an hour, as he was swiftly liberated under a compassionate initiative aimed at addressing the challenges of prison overcrowding.
The day began with Zuma's arrival at the Estcourt correctional detention facility at the early hour of 6 a.m. local time. With a heavy heart, he once again became a part of the system that had previously held him. Yet, this return was ephemeral, as he was promptly set free, according to the accounts of Makgothi Thobakgale, the Correctional Services national commissioner.
Jacob Zuma, a figure who wielded presidential power from 2008 to 2018, was originally sentenced to a 15-month prison term in July 2021. This verdict followed his defiance of a court summons related to a corruption inquiry during his tenure in office. The initial imprisonment had unleashed waves of unrest across South Africa, resulting in tragic loss of life.
In September 2021, the correctional services department granted Zuma medical parole due to his deteriorating health, a decision that raised debates and discussions. It was later disclosed that his release occurred in October 2022. Yet, the Court of Appeal intervened in November, asserting that Zuma's freedom was unlawfully granted.
In accordance with this ruling, Zuma's footsteps led him back to the prison gates on the recent Friday. However, in an act of leniency, President Cyril Ramaphosa's policy of granting clemency to nonviolent offenders resonated, reflecting a collective concern for prison overcrowding. This policy, driven by a desire to enhance the well-being, security, and rehabilitation opportunities for inmates, spoke to the deeper complexities of the correctional system.
Ronald Lamola, the Minister of Correctional Services, captured the urgency of the situation. He painted a picture where overcrowding in prisons threatened the very fabric of inmate life, amplifying issues like gang activity.
In a heartfelt declaration, he stressed how these challenges not only imperiled the lives of those incarcerated but also eroded the ability of the department to deliver vital developmental and rehabilitation programs.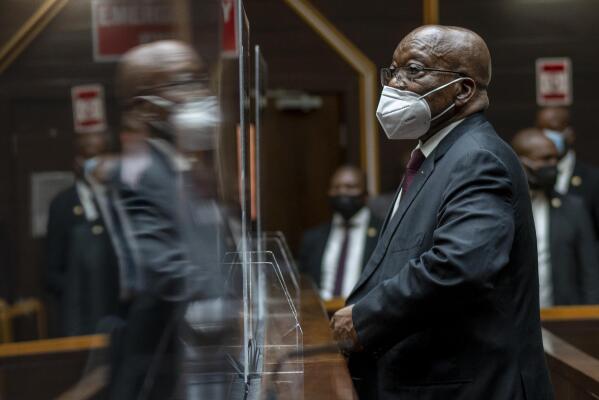 Amidst these legal currents and policy decisions, Jacob Zuma's story stands as a stark reminder of the intricate interplay between justice, compassion, and the pursuit of a balanced penal system.
As the pages of this narrative turn, one can only hope that the drive for reform remains steadfast, striving to weave a tapestry of fairness and humanity even within the walls of correctional facilities.