Europa League: Manchester United Knockout Barcelona with a 2-1 Win.
Kindly Share this Post
After a 2-1 victory over Barcelona at Old Trafford and a 4-3 victory overall, Antony was the hero as Manchester United advanced to the Europa League last 16.
Following a thrilling 2-2 draw at Camp Nou last week, Robert Lewandowski gave the Blaugrana the lead with a penalty kick in the 18th minute.
However, Fred pulled even early in the second half, and 17 minutes from time, Antony, a replacement, finished off the comeback for Erik ten Hag's team.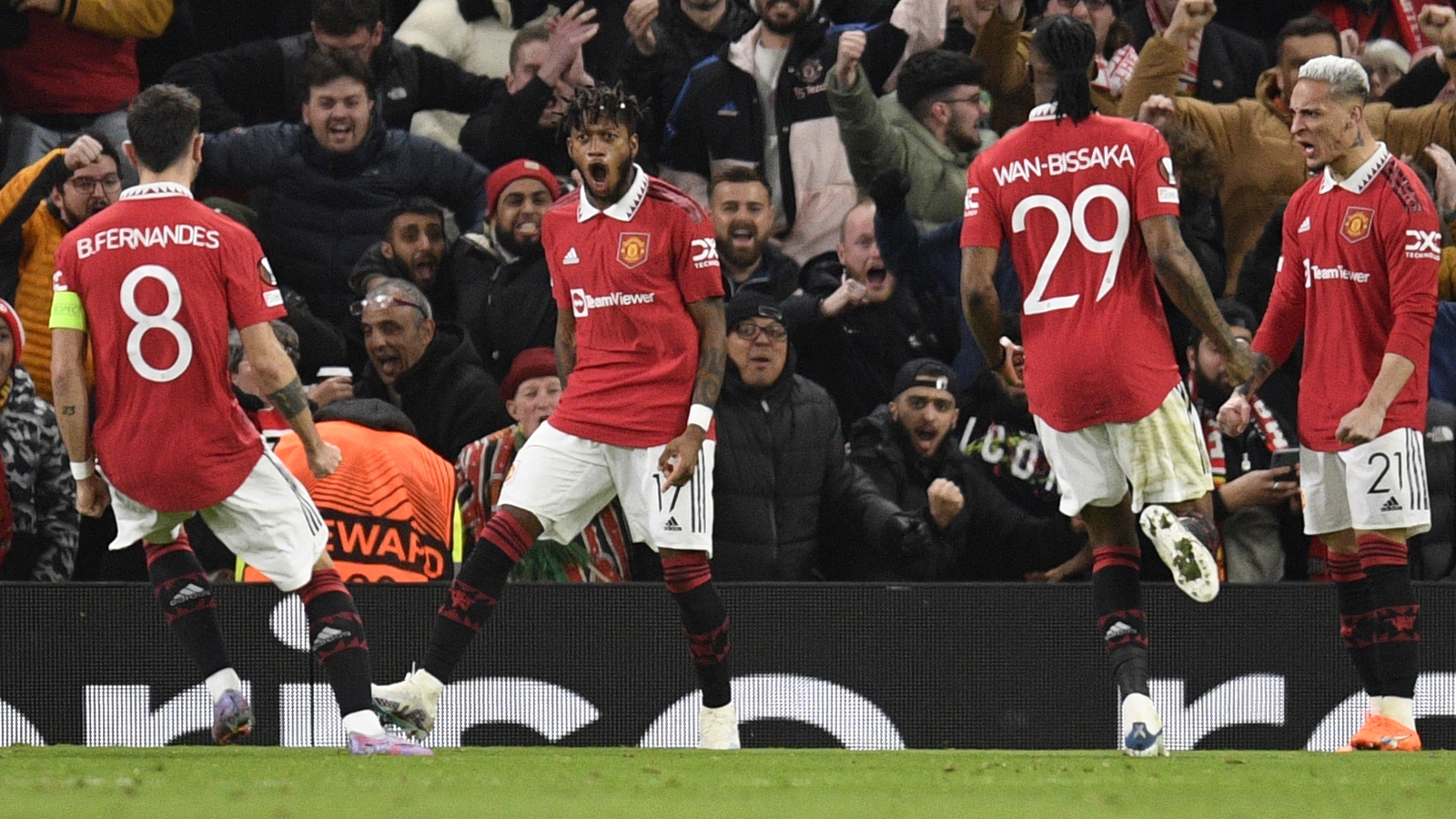 The Red Devils managed to defeat Barcelona for the first time since a 1-0 victory in the second leg of the Champions League semifinal in April 2008.
In the third minute, Bruno Fernandes was let free by Casemiro, and he tested Marc-Andre ter Stegen as United got off to a strong start.
Nevertheless, after coming close to becoming the hero at one end, Fernandes turned into the villain at the other when he brought down Alejandro Balde in the penalty area, despite David de Gea's best attempts, Lewandowski scoring from the resulting spot-kick.
Sergi Roberto intercepted the United goalkeeper's errant pass just before halftime, almost giving Barcelona a second goal, but Casemiro and Franck Kessie were both stopped by crucial blocks.
Within two minutes of the game's restart, the hosts took advantage of their fortunate situation when Fred was fed by Fernandes and hammered a low shot beyond Ter Stegen's dive.
Even though United posed a stronger threat, De Gea's quick reactions allowed him to deflect Jules Kounde's header away from the goal.
Yet Ten Hag's team rightly finished the comeback.
Antony received the rebound and skillfully guided the ball into the bottom-left corner. Raphael Varane's last-second block to stop Lewandowski's attempt to equalize made the Brazilian's goal the deciding one.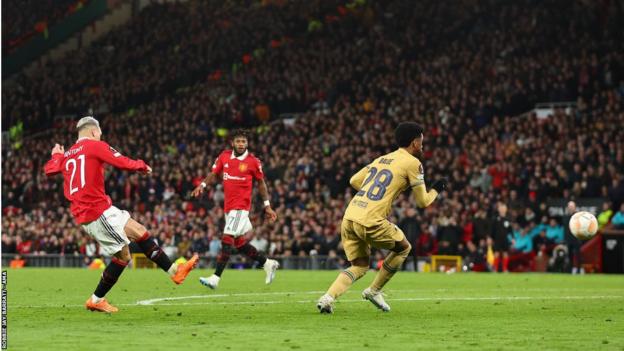 Why does that matter? United's comeback team keeps the European dream alive.
Barcelona's 11-game unbeaten road streak was broken by United, who once more dug deep as they stunned Barcelona from behind.
The Blaugrana, who were eliminated early from the European competition for the second consecutive season, were defeated for just the second time in 12 attempts by the Red Devils.