Donald Trump
Donald Trump turn himself in to Georgia authorities in 2020 election case
Donald Trump, the former US president, has turned himself in to authorities in Atlanta, Georgia, amidst a barrage of criminal charges related to alleged efforts to undermine the outcome of the 2020 presidential election.
The 77-year-old, currently leading the pack as the Republican frontrunner for the White House bid, was officially booked in Fulton County. He underwent the usual procedure of being photographed, then released on a pre-negotiated $200,000 bond.
https://t.co/MlIKklPSJT pic.twitter.com/Mcbf2xozsY

— Donald J. Trump (@realDonaldTrump) August 25, 2023
Following the booking, Trump briefly addressed the media from his plane before departure. He labeled the case a "travesty of justice" and decried it as "election interference."
This development arrives in the wake of other notable figures, including former Trump lawyers Rudy Giuliani and Sidney Powell, as well as Jenna Ellis, a previous attorney for the Trump campaign, turning themselves in on the same charges. Even Mark Meadows, the former White House chief of staff, surrendered a day later.
Georgia's case against Trump is the most recent in a series of legal battles that have entangled the former president, casting a shadow over his latest campaign for the presidency. This situation potentially places him in a scenario where he might face trial amidst an ongoing electoral campaign.
This surrender follows Trump's absence from the first televised debate among Republican contenders for the presidential nomination. Instead, he chose a pre-recorded interview with former Fox host Tucker Carlson, which aired simultaneously on the X social media platform (previously known as Twitter).
During the interview, Trump reiterated his belief that the 2020 election had been rigged against him, and expressed concerns about potential political violence, given the lengths he believed his opponents were willing to go.
On his Truth Social platform, Trump vented about the situation, claiming he was headed to Atlanta to be "ARRESTED by a Radical Left, Lowlife District Attorney, Fani Willis, for A PERFECT PHONE CALL, and having the audacity to challenge a RIGGED & STOLEN ELECTION."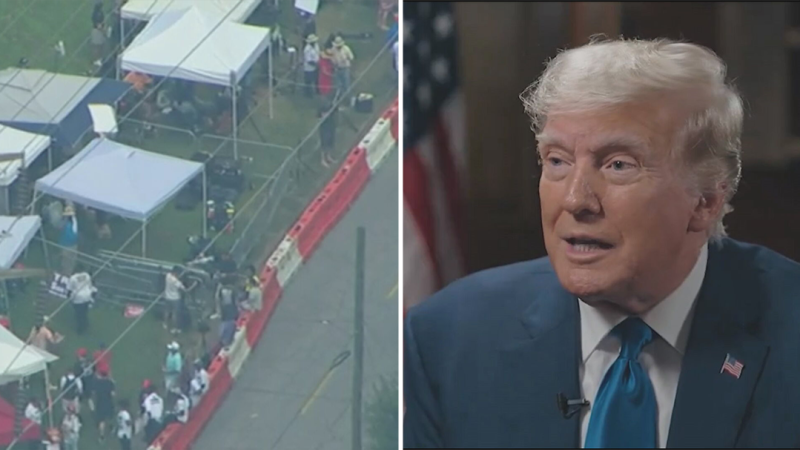 The mentioned phone call refers to an instance where Trump allegedly asked the Georgia secretary of state to find additional votes after the 2020 election results.
Republicans have criticized these legal cases as attempts to manipulate the legal system against the former president. Republican House judiciary committee chair Jim Jordan initiated an investigation into potential collaboration between Willis and federal prosecutors.
Jordan raised concerns about the timing of the prosecution, suggesting it might be an effort to disrupt the 2024 presidential election.
Trump, facing four distinct criminal cases, is expected to plead not guilty to the 13 charges brought against him by Georgia prosecutors.
The charges range from violating anti-racketeering laws to criminal solicitation, conspiracy, false statements, and filing false documents. Court documents reveal that Trump's legal team has agreed to bail terms, including the $200,000 bond and a commitment not to intimidate witnesses."