Flooding in Libya
Catastrophic Flooding in Libya Claims Over 2,000 Lives with 10,000 People Feared Missing as Dams Break and Homes Wash Away
Tragedy Strikes Libya as Storm Daniel Claims Over 2,000 Lives and Leaves 10,000 Missing
In a heart-wrenching turn of events, Libya's northeastern region has been ravaged by Storm Daniel, resulting in the loss of at least 2,000 lives, with grave concerns for the well-being of 10,000 people who are still unaccounted for.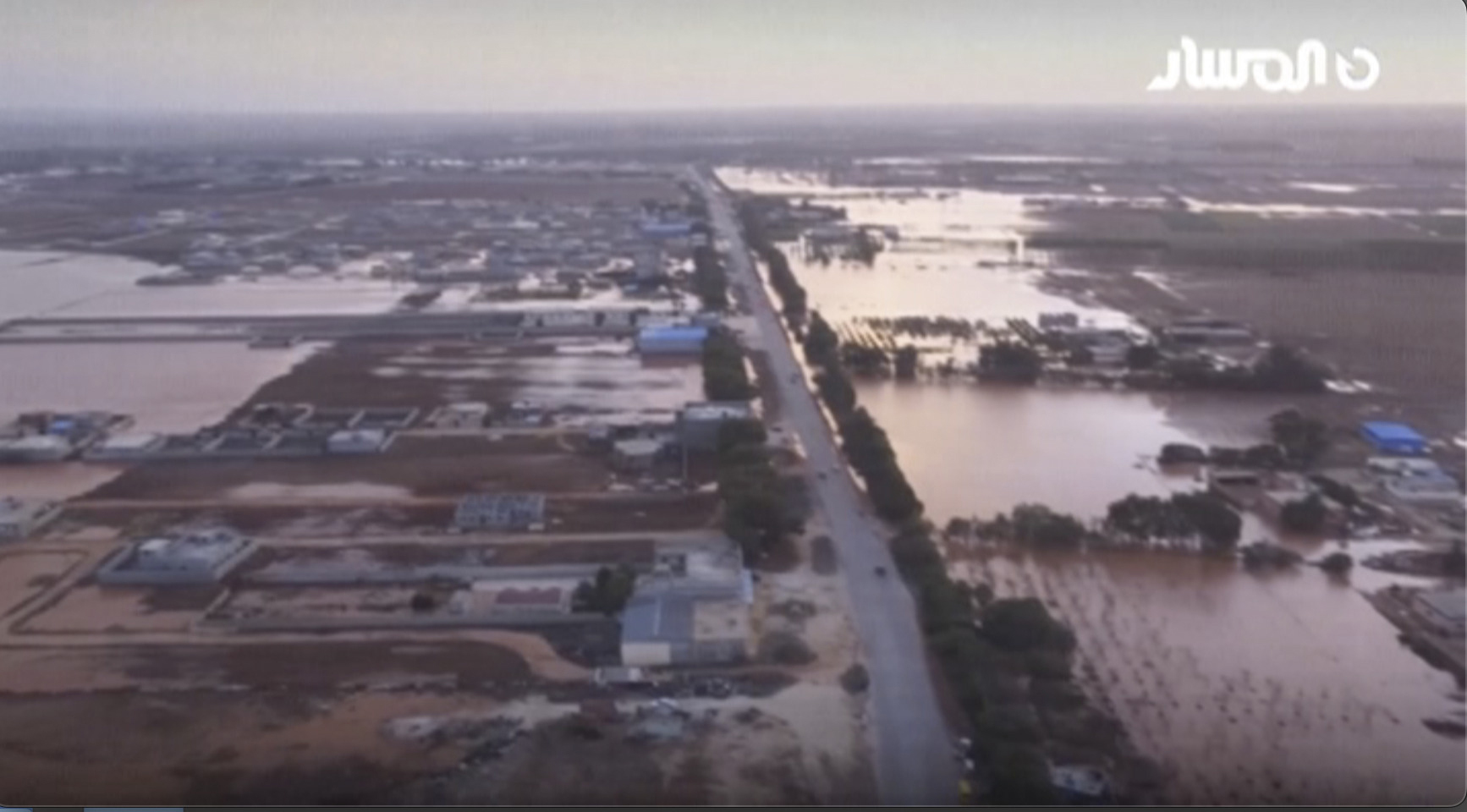 This devastating catastrophe unfolded as torrential rains overwhelmed the area, causing the collapse of two dams and inundating already vulnerable communities.
Tamer Ramadan, leading the delegation of the International Federation of Red Cross and Red Crescent Societies in Libya, shared these harrowing figures during a press briefing in Geneva, Switzerland, underlining the magnitude of the disaster. She expressed, "The death toll is enormous."
Derna, located in the eastern part of the country and bearing the brunt of this disaster, faces an especially dire situation. Othman Abduljalil, the health minister in Libya's eastern administration, described the scene as "catastrophic" after witnessing the devastation during his visit to the city.
Tragically, it is estimated that entire neighborhoods have been swept away by the relentless floodwaters.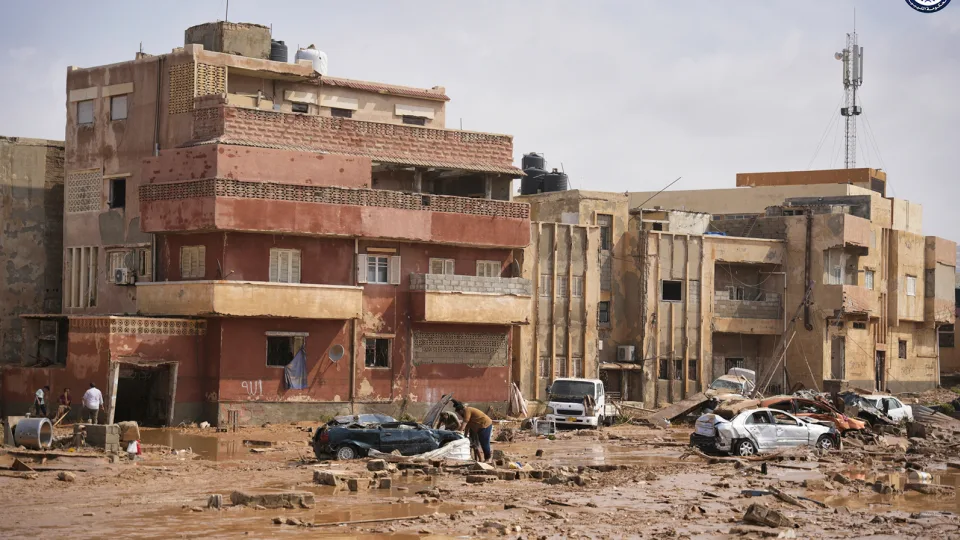 The medical infrastructure in Derna is overwhelmed, with hospitals inoperable and morgues filled to capacity. Osama Aly, a spokesperson for the Emergency and Ambulance service, revealed that deceased individuals have been left outside the morgues on sidewalks.
The situation is dire, with volunteers, including doctors like Anas Barghathy, tirelessly working to recover and manage the bodies of the deceased.
The origins of this calamity lie in a powerful low-pressure system, which had previously caused catastrophic flooding in Greece, before intensifying into a tropical-like cyclone, known as a medicane, as it entered the Mediterranean.
This devastating storm adds to an unprecedented year of climate-related disasters and record-breaking weather events worldwide, including wildfires and extreme heat.
The Mediterranean's abnormally high temperatures, attributed to planet-warming pollution, played a significant role in amplifying the storm's intensity. Climate scientist Karsten Haustein from Leipzig University in Germany explains that warmer waters not only contribute to heavier rainfall but also make storms more ferocious.
Libya's vulnerability to such extreme weather events is further compounded by its protracted political conflict, which has persisted for a decade.
The nation has been mired in a power struggle between two rival administrations—the UN-backed Government of National Unity (GNU) led by Abdulhamid Dbeibeh in Tripoli and the eastern-based administration supported by Commander Khalifa Haftar and his Libyan National Army (LNA), led by Osama Hamad.
The complex political landscape poses significant challenges for coordinating rescue efforts, risk communication, hazard assessment, and maintaining critical infrastructure, including dams, as noted by Leslie Mabon, a lecturer in Environmental Systems at The Open University.
Amidst this tragedy, the people of Libya face not only the devastating forces of nature but also the enduring consequences of a protracted political conflict.