Maui's Wildfires
Capturing the Aftermath: Visualizing the Impact of Maui's Wildfires Through Images
After a tragic series of wildfires swept through the serene landscapes of Maui, Hawaii, claiming the lives of at least 55 souls, the heartbreakingly profound impact has been documented through satellite images and photographs.
These visuals lay bare the scale of devastation in the cherished Lahaina Town, a place rich with cultural heritage that stretches back through centuries.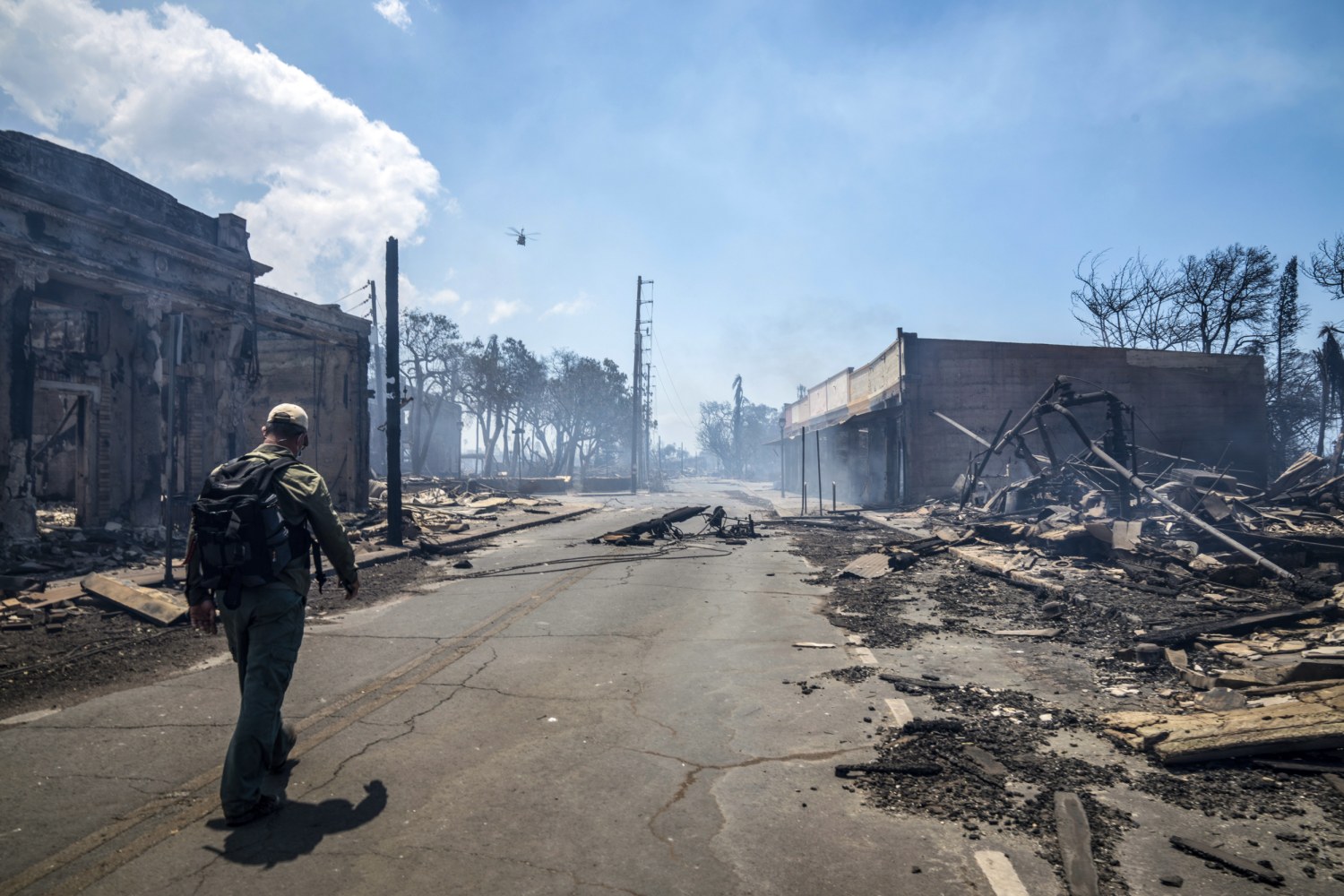 The flames, fanned by the powerful winds of Hurricane Dora to the south and bolstered by a resolute high-pressure system to the north, left an indelible mark on the landscape. Over 250 structures, once vibrant components of the downtown, now stand as echoes of the past, reduced to ashes by the voracious fire.
The historic heart of the island, its legacy etched in every corner of the streets, saw its oldest church and the Lahaina Banyan Court—home to the island's most ancient tree—succumb to the ferocity of the flames. The tapestry of the town's identity was rewoven by the blaze, and its threads, woven over generations, were tragically unraveled.
With the fiery tendrils of destruction sparing little in their path, both businesses and landmarks that bore witness to the march of time were consumed by the ravenous inferno. The agony of witnessing heritage and livelihoods turned to ashes is a shared burden of the island's residents and the world at large.
The cause of this catastrophe remains shrouded in uncertainty, although experts point to the possibility of human intervention in the island's natural order. The scars of development, it seems, might have played a part.
The introduction of non-native grasses by plantation owners, while aiming to reshape the landscape, inadvertently introduced a tinder-dry element into the delicate ecosystem. The lack of adaptation of these grasses to the native environment rendered them vulnerable to the flames that danced unchecked.
In the face of this tragedy, the echoes of a poignant question linger—how can we navigate our progress without erasing the footprints of our past? As the people of Maui reckon with their loss, the story of the island's resilience, strength, and the pursuit of harmony with nature remains etched in the charred remains of its history.