Burkina Faso
Burkina Faso Holds Officers in Custody During Probe into Alleged Coup Attempt
Burkina Faso Authorities Detain Four Army Officers Amidst Coup Attempt Investigation
In Burkina Faso, authorities have taken four army officers into custody for questioning, a day after the military government announced it had successfully thwarted a coup attempt.
The military prosecutor's office also reported that two officers are currently evading capture.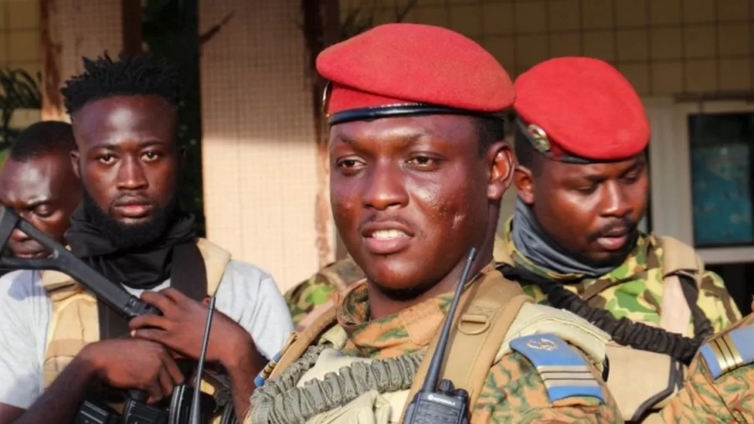 This development comes nearly a year after Captain Ibrahim Traoré seized power, marking the second coup within eight months in the country. However, recent events have revealed signs of tension within the military ranks.
The military prosecutor has initiated an investigation and is appealing to witnesses to come forward, citing attempts at destabilizing the nation as the reason for their actions.
Even prior to the announcement of the foiled coup plot, there were indications of discord within the armed forces. Just three weeks ago, there was another challenge against the ruling junta.
Across Burkina Faso, Mali, and Niger, military personnel have cited deteriorating security conditions as justification for taking control of the governments.
The departure of thousands of UN troops and French soldiers from the region, following orders to leave, has further complicated the security landscape.
There is a growing concern that Islamist militants may exploit these developments, potentially exacerbating the insecurity in the Sahel region.