President Zelensky
Arrest Made in Alleged Plot to Assassinate Zelensky, Involving a Woman
A Ukrainian woman's arrest has brought to light a concerning episode involving an alleged Russian assassination plot targeting President Volodymyr Zelensky. The country's security service, known as the SBU, revealed that the woman was apprehended while attempting to gather information about President Zelensky's schedule during his visit to the flood-affected region of Mykolaiv in June.
This incident reflects an ongoing pattern where local residents, suspected of supporting Russia, have been accused of sharing sensitive information with Moscow's military. President Zelensky expressed his awareness of the arrest and commended the SBU's efforts in combating potential threats within the nation.
Russia, however, has remained silent on the matter, refraining from providing any official comment on the arrest.
The SBU disclosed that the arrest took place in a dramatic fashion, catching the woman 'red-handed' as she was reportedly attempting to transmit intelligence to Russian contacts. The agency claimed that her objective was to ascertain President Zelensky's plans within the southern Mykolaiv region prior to his visit.
A photograph released by the SBU showcased the apprehended woman alongside masked officers in a kitchen setting, with their faces concealed for security reasons.
President Zelensky's visits to Mykolaiv, both in June to assess the aftermath of the Kakhovka dam breach and later in July after intense Russian shelling, were met with heightened security measures following intelligence reports of the alleged plot.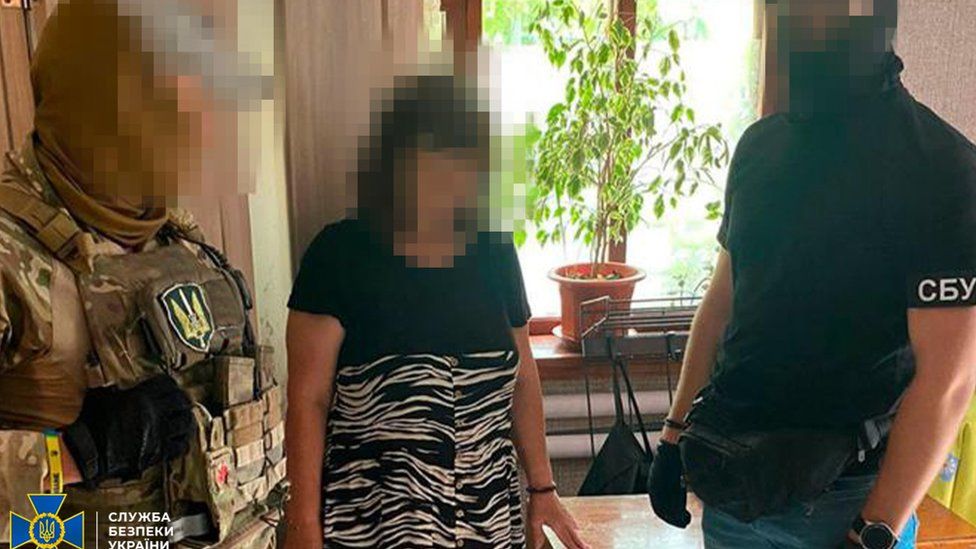 The SBU further alleged that the Russian plan involved a 'massive airstrike on the Mykolaiv region,' and the arrested woman was suspected of aiding the effort by identifying potential targets such as electronic warfare systems and ammunition storage sites.
Hailing from the small town of Ochakiv, a place visited by President Zelensky in July, the woman was reported to be employed at a local military base's shop. Notably, the SBU refrained from apprehending her during President Zelensky's visit, opting instead to shadow her activities and gather additional information about her connections and potential Russian instructions.
The investigation indicated that the suspect had been surveying the area, capturing photographs and videos of Ukrainian military installations. If proven guilty, she could face charges related to unauthorized dissemination of sensitive information concerning troop movements and weaponry, potentially resulting in a sentence of up to 12 years in prison.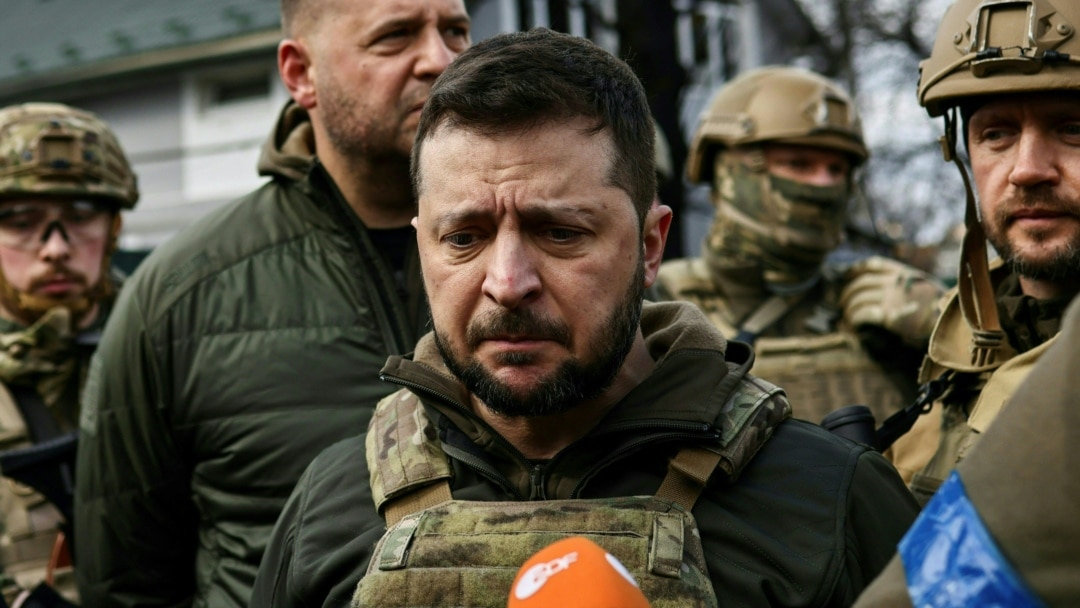 This arrest is just one in a series of actions taken by Ukrainian security forces against individuals believed to be assisting Russian interests by identifying potential targets for airstrikes. The incident highlights the ongoing tensions and challenges faced by Ukraine as it seeks to safeguard its sovereignty and protect its leadership from external threats."