Andrei Tate
Andrei Tate: Disturbing Details of Crimes Against Women Revealed by Romanian Prosecution
Andrew Tate allegedly used undue influence to coerce women into participating in non-consensual sexual acts, according to a comprehensive collection of graphic evidence put together by Romanian prosecutors, as reported by the BBC.
The case dossier summary contains a wealth of testimonies and transcripts spanning hundreds of pages, painting a disturbing picture of sexual violence that allegedly led to injuries, including to the eyes and breasts of one of the women involved, as reported by the BBC.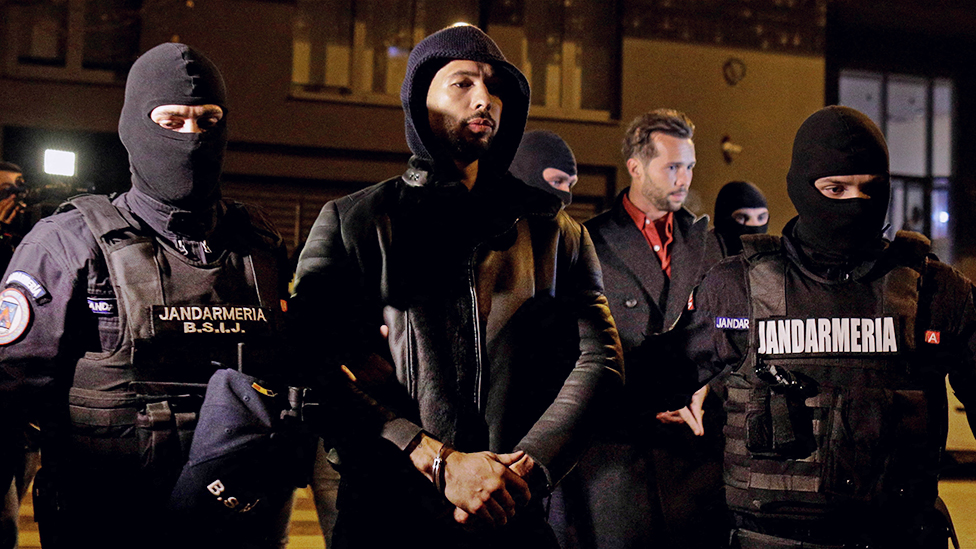 Both Andrew Tate and his brother Tristan are currently embroiled in legal proceedings in Romania. They are facing a range of charges, including human trafficking and the establishment of an organized criminal entity, along with two other co-defendants. Additionally, Andrew Tate is individually charged with rape.
Despite facing serious allegations, the Tate brothers have vehemently denied all accusations leveled against them. The communication exchanges that form a part of the case may have initially been in English, then translated into Romanian by the prosecution, and finally rendered back into English by the BBC.
Encompassing 300 pages, the compilation of testimonies and evidence, reviewed by the BBC, offers a rare insight into the initial prosecution case against Andrew Tate.
His controversial viewpoints and significant online influence have prompted warnings from educators, law enforcement agencies, and human rights organizations.